What level are you at?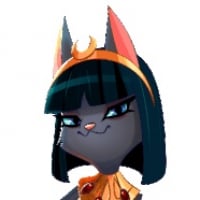 QueenMia
Posts: 11,348
Community Manager
🍭 No account yet? Sign up here in 2 seconds! 🌟
Hello my Friends 🤗
We'd like to see how everyone's doing in the game! Are you a pro, completed all levels and eagerly waiting every week for more? Have you just started? Are you on your way to the top? It does not matter where you stand! Just share what level you are with us below and let's get some candies together 🤗
If your high-score has bragging rights then don't forget to post a screenshot 😜
👉And if you've passed Level 1000 don't forget to claim your exclusive Community badges
Happy playing 🍒
No account yet?
Sign up here i
n 2 seconds!