Boosters on Windows 10?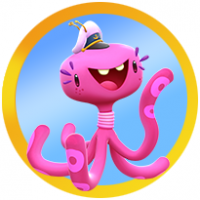 Hey Jelly friends!
So a few months ago I started playing Candy Crush Jelly Saga - and let me just say, I'm completely loving it!
However, recently I've started to play it on my Windows 10 PC - and I don't see any option to get/earn boosters on my PC.
Hopefully you guys can help me with my situation! Don't be afraid to ask me questions if you need further info as well - I'll gladly answer them!
Have a sweet day, and of course, keep crushin! 🍬🍒
Answers