➡️ Have you passed
a milestone level?
Come grab your badges
HERE!
➡️ Need some tips for a
hard level?
Head over
HERE!
Due to an issue with our servers, on the 5th of July
all Private Messages will be deleted and disabled.
Read more
HERE
🍬 Club Level 4000- just opened here!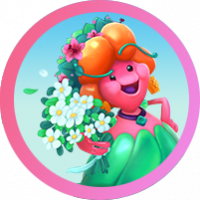 Lola_Pop
Posts: 11,439
Community Manager
Hi there dedicated Jelly spreaders!
Already passing level 4000! Oh wow, you're top of the tops!
You deserve to get your Level 4000 Badge! 
How to get it?
That's easy peasy! Simply share a screenshot of your level below showing that you've passed level 4000 and you will receive your badge
Here's how you can add a screenshot to your comment:
Where will you (and everyone) see your badge?
It will be visible in your Community profile! Just by tapping on your nickname, you'll get to it. 🤗Note that badges give you points, and points give you more rewards!
Remember to wear it with pride...and congratulations!
Get back to your Candy Crush Jelly Saga map- click ➡️ HERE ⬅️
Note that there can be a slight delay between for the badge to be added to your profile.
Time to show the world what a great Candy Crush Jelly player you are! 🍬
Oh! And don't forget to collect your Level 1000 badge right here! Level 2000 badge, here! And Level 3000, here!
No account yet? Sign up in 2 seconds to participate! 😉
Leave a Comment