DeepshikhaSharan now in the Jelly Community!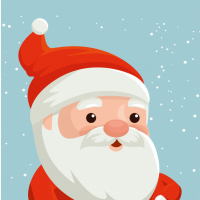 DeepshikhaSharan
Posts: 1,984
Game Expert
Hey Jelly Spreaders!
You may have seen me around the forums a lot, probably not so much in this Game Community though!
I am writing this discussion to let you know that I am now a Candy Crush Jelly Expert as well! Which makes me the first Game Expert for 2 Games(Shuffle Cats and Candy Crush Jelly.)
I am here to help you around the Community! If any help is required, you may just PM me or post a Question in the Community itself! The CCJS Team will surely help you!🍮
This you may know but something that you don't know yet is I am also here to release some Just For Fun(No Prizes) contests!🍮
Quick Links:🔗
For now, we have a Fun Contest already running right here.
For all New Bees I have a Guide Here.
Register to the King Community here!
Something is Coming Soon in the Players' Corner on November Here. MORE INFO.
Leave a Comment