ENDED 🔠 WIN GOLD BARS WITH LETTERS💓 🥳 ENDED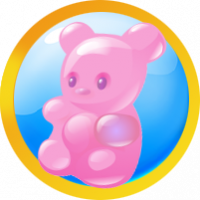 PrettyBubbles
Posts: 4,585
Bubble Witch Moderator
Want to join no account then register here in 2 minutes
Hi Jelly lovers @Elsa and I wanted to give you a contest that you love 💓as much as your game.
So we searched 👀 and searched some moe🔦🔍. Then bingo 👏 it appears that you loved unscrambling letters in to a sentence or saying
Jenny has given you your first 4 letters
Your task is to make something out of the letters then leave your own set of four 🔠 letters for the next player to continue and each player repeats the process.
In addition ➕ If you write the name Jenny in your answer then use her letters next to her name if you are the first to get her sentence correct ✅ you will be an automatic winner
You have untill the 30th of November To take part and we will choose 5 random winners who will each receive 30 gold bars 💰added to there jelly account
Good luck and have some wordalistic fun 🥳
Game terms and conditions can be found here.