➡️ Have you passed
a milestone level?
Come grab your badges
HERE!
➡️ Need some tips for a
hard level?
Head over
HERE!
What is interesting about this game?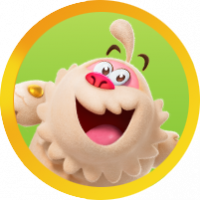 ElenaVorona
Posts: 901
Level 3
Guys, I play mainly CCS and CCSS.
CCSS has interesting team and individual assignments. And all these tasks together encourage me to play this game often, every day.
CCS - the game interests me less. There is much less interest in it. I'm only interested in overtaking everyone in 15 levels. And even here the prizes are unstable.
And Jelly doesn't interest me to play at all. I only play Jelly when I feel like playing candy, and other games have run out of lives. But I have no interest in promoting the game.
What are you curious about Jelly?
Leave a Comment