New Booster Idea: Sweet Grabber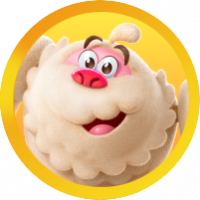 NamTruong2001
Posts: 1,246
Level 5
edited February 22
in Ideas
I haven't thought a new name for it yet. So I chose this.
Ok, seem like everyone wants Free Switch to come back to Jelly Saga. But I think it needs to be upgrade a bit than the original.
I think it's time for this game to add a new booster, because there are too many kinds of lollipops. And we also want Free Switch, too, but it needs to be changed a bit.
So it is my new idea for a new booster. And I call that booster is Sweet Grabber.
• How does it work?
It will work like Candy Frog in Candy Crush Saga, but the function is somewhat different.
You can use that booster to move a candy, special candy, liquorice swirl, or even monkling from place A to place B.
When you use that booster, the player will choose the first place on the board, then after choosing the second place, two objects will be switched each other.
• Sketch:
This is just my drawing for my idea of a new booster.
I hope the studio can consider my idea. Thanks.
Leave a Comment