➡️ Have you passed
a milestone level?
Come grab your badges
HERE!
➡️ Need some tips for a
hard level?
Head over
HERE!
👑 Time to brag: Share your Mastery Rank level here- badges to earn!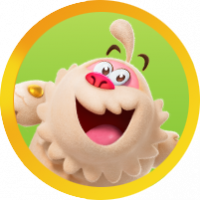 NamTruong2001
Posts: 3,267
Level 5
Here is my mastery rank level:
Let's share your level with everybody
Update!
Hello Jellies!
We've decided to give Nam's idea the importance it deserves 😉 and created 5 Mastery Rank badges for y'all!
So sharing your Mastery Rank will get you the following badges:
Mastery Rank- 30
Mastery Rank-50
Mastery Rank-100
Mastery Rank-150
Mastery Rank- 200
Get them all!
🤩
Leave a Comment