➡️ Have you passed
a milestone level?
Come grab your badges
HERE!
➡️ Need some tips for a
hard level?
Head over
HERE!
(ENDED)🎈🎈 WOW Day Contest - Wear Orange to Work Day 🎈🎈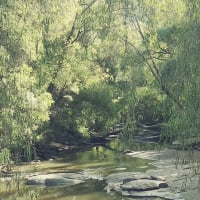 No Account? Sign Up here in just a few minutes
🎈🎈 WOW Day - Wear Orange to Work Day 🎈🎈
Wear Orange to Work Day (WOW) is a day in May, that we can acknowledge and support all the effort that volunteers do, during Natural Disasters and Emergencies.
These men and women are highly skilled and usually drop everything, to up and go, to help out where they are needed, performing vital tasks for Communities! They are part of State Emergency Services Volunteers Association. 🤗🤩
What type of tasks do they do?
Emergency repairs to buildings damaged in cyclones, storms, floods. ferrying cargo and passengers across floodwaters.
Land searches for lost people.
Aerial and cave searches.
Road crashes.
Fire crews during hot/ long bushfire seasons, even rescuing animals where possible.
A big shout out to Max, an ex-volunteer fire fighter, for helping out! It's appreciated! 🥰
Contest Guidelines
To enter, post an encouraging or supportive comment, pic or gif of something Orange in support of this topic. 😃
Keep it clean and be sure to keep in mind the House Rules.
Winners
All participants will receive the WOW Badge above for entering. How good is that! 👍👏
3x Winners will receive 20 Gold Bars each for their Jelly game.
Contest closes on the 28th May 2021.
See Terms and Conditions here.
Comments
This discussion has been closed.