➡️ Have you passed
a milestone level?
Come grab your badges
HERE!
➡️ Help us decide about the
Jelly Summer Look!
Vote
HERE!
➡️ Need some tips for a
hard level?
Head over
HERE!
Have they brought back the option to buy boosters and blockers?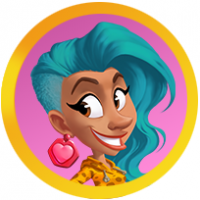 NatalieG
Posts: 356
Pro Player 👑
When I had the option to buy boosters and blockers, I really spent a lot of money buying gold bars to get them. I spent upwards to $60 buying gold bars just to purchase them. I have 10 cupcakes and 11 fishnet now. I had 10 fishnets but got an extra one when the studio was fixing a bug in the system and gave everyone a fishnet, that's how I have 11. So, has this option been restored, the buying of boosters and blockers? I haven't used those two since the option has been taken away, nor since you can no longer win them either anymore. Also if they give us that option to do so, will there be news of this in the Royal Championship Community?