➡️ Have you passed
a milestone level?
Come grab your badges
HERE!
➡️ Need some tips for a
hard level?
Head over
HERE!
🏁 Ready...steady...go!! Race it with Jelly!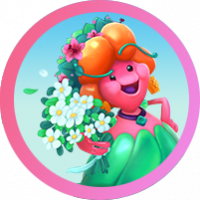 Lola_Pop
Posts: 11,886
Community Manager
🏁 No account yet? Register here in just 2 seconds! 
Hello Jellylicious players!
Race it- that's the new feature in the game! Do you want to learn some more about it?
🏎️ When does a race starts?
As soon as you start a new Jelly Episode, a new race starts! Also, if you've been progressing offline, you'll see a new race starting when you connect to the Internet in case you've completed less than 50% of an episode.
🏎️ When does it finish?
The race finishes when the player finishes the last level of the episode
🏎️Who will you be matched with?
You'll be matched with 4 other random players- will you be faster than them?
➡️ Now it's YOUR turn- tell us please:
🤩 Are you excited about this new race?
😁 Have you already got the feature in your game?
❤️ What do you like about it?
🤪 What could we do better?
Race it, Jellies!
➡️➡️Go back to your map HERE ! ⬅️⬅️
Comments