➡️ Have you passed
a milestone level?
Come grab your badges
HERE!
➡️ Need some tips for a
hard level?
Head over
HERE!
Faster play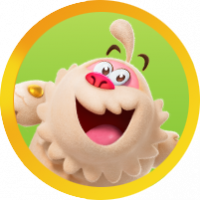 Chellie05855
Posts: 4
Newbie
Cookie Jam Blast has a feature to speed up play from one to 1x and then 2. This allows not only a faster play speed, but also faster transitions after you win a game to allow you to play the next level faster without losing time dependent award boosters. This would be a great addition to this game as well! 😀
This discussion has been closed.