➡️ Have you passed
level 5000?
Come grab your badge
HERE!
🍭
Something sweet
is about to happen! Stay tuned
HERE
💥🎊 Special Candy Moments Challenge 🎊💥 (FINISHED)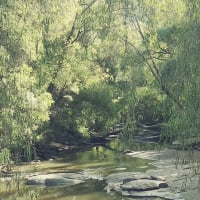 Lady_Sarina
Posts: 3,359
Jelly Moderator
No Account yet? Sign up here in just a few minutes 😀
💥🎊 Special Candy Moments Challenge 🎊💥
Hi Jelly Ohana,
Some great screenshots are in there from you guyz and I love checking it out to see whose next in capturing these awesome moments during Jelly Game Play. 🥳🎈
Keep them coming, you guyz Rock!!! 😎🌺✨
So let's begin the 💥🎊 Special Candy Moments Challenge 🎊💥 to collect those Colour Bomb and Colouring Candy Moments of both those 2 Candies on the same board.
Remember to post your best pic of those moments in the linked Discussion above, after you've entered it in the challenge and show our encouragement for this awesome local talent!!!! 🤗🌈
Example Pics ⬇
Guidelines
🍯 You can play any level you like but only one screenshot from each different level played please. No duplicate levels please:0)
🍯 You can use Boosters if you like 👌
🍯 No old screenshots to be reused please. Screenshots from your personal, current Jelly game only please 🤗
🍯 Screenshot of level board, must contain a minimum of 1 Colour Bomb and also a minimum of 1 Colouring Candy. Yes you can have multiples of each on the board! (see Pic 1 and 2 above) Only Combo's will be counted as a match, not individual Special Candies.🥰
🍯 Valid Entries will have 1 screenshot of the board with Colour Bombs and Colouring Candies on it and also a screenshot of the same completed level with a minimum of 1 Star pass. (see Pic 3 above)👍
🍯 You can enter as many times as you choose.
🍯 Goal - Collect as many Special Candy Combo's as you can. What is a Special Candy Combo?
🍯 1 Colour Bomb + 1 Colouring Candy = 1 Special Candy Combo ( see Pic 2 above) 🎈🎈
Example 2 ➡ So if you have 2 Colour Bombs on a board and you have 2 Colouring Candies on the same board that would = 2 Special Candy Combo's on the same board!!!
🍯 Take you time and have fun!! This Challenge is open until next Week!! 😎
Winners
🍇 The 10 entrants collecting the most Special Candy Combos will each receive 10 Gold Bars for their Jelly Game 🙌
🍇 All participants will receive the Special Candy Moments Badge above 🥰
🍇 Contest closes Tuesday September 14th 2021 at 5pm CEST Time
T & C here
This discussion has been closed.