➡️ Have you passed
level 5000?
Come grab your badge
HERE!
🍇 🍧 Black Candy Collector Challenge🍧 🍇 (ENDED)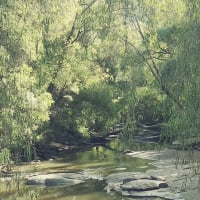 Lady_Sarina
Posts: 3,770
Jelly Moderator
No Account yet? Join now here
🍇 🍧 Black Candy Collector Challenge 🍧 🍇
Hi Jellies,
Thanks to some collaboration with our local Jelly Level Masters, I'm excited to bring you guyz a different Challenge this week!! 🥁🥁
The Black Candy Collector Challenge!!! 🎈🎈 Very cool to get to work with @Andres-2 on this concept, Thank You!! 😎😎
For those participating with a valid entry, you'll receive a very special badge designed by our very own @NamTruong2001!!. This is totally awesome guyz, so don't miss this one!! 🤩🎊🎊
There are a few ways to collect Black Candies but we'll go with this one below ⬇, as it's a bit easier than collecting Black Candy Fish, which we may save for an All Stars Battle ( tip: good time for the Hall of Famers to practice LOL 😅😅)
Example: Black Candy Pic 1, 2, 3 and 4
Guidelines
🍇 Play any Black Candy Level you prefer. (I believe the first Black Candy Level is Level 81) 👍
🍇 1 entry per level please no duplicate level posts 🤗 🍇 Screenshots to be from your current game play, no older screenshots or copied ones please 🤗
🍇 You can use boosters if you like.
🍇 Valid entry will need 1 screenshot of collected Black Candies (see pics above ⬆ 1, 2, 3, 4) AND 1 screenshot of the completed level, minimum 1 star pass, to make it a little easier (see pic 5 ⬆) 🥰🌼
🍇 Please no editing screenshots but you can put your name or initials on them only!
🍇 You have a long minute before this comp closes, so take your time and enjoy the game, as there is a limit of 10 entries per participant please. Choose your screenshots wisely, no rush LOL 😎😃🥳
Winners
🍧 The Winners will be the Top 6, collecting The Most Black Candies 👍
🍧 The Top 6 Winners will receive 15 Gold Bars each for their Jelly Game and the badge above ⬆🥳
🍧 All Valid Entry Participants will receive the Badge above also ⬆
🍧 If a Tie Breaker is needed in any way, it will be from Tuesday 21st September - Wednesday 22nd September 2021.
🍇🍧 Competition closes 21st September 2021 at 5pm CEST Time
Subscribe to not miss out on competition tags 😎👍
This discussion has been closed.