➡️ Have you passed
level 5000?
Come grab your badge
HERE!
🍭Celebrate
Candy Day
with us! Win your own Jelly portrait
HERE
and some Gold
HERE!
👓 📚 Word Maker Puzzle 📚 👓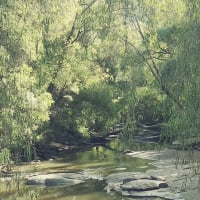 Lady_Sarina
Posts: 3,439
Jelly Moderator
No Account yet? Join now here
👓 📚 Word Maker Puzzle 📚 👓
Hello Jelly Ohana,
A light and fun Word Puzzle with a Jelly Theme to help get that Jellybean Collection started!🌺
How many words can you make, from the letters below, that relate to Knights?
Got a few you've spotted already? Great!! 😎
Guidelines
🍧 Find as many Knight related words as you can from the letters given in the table below ⬇
🍧 Take you're time and have fun, this contests is open for a week 🤗
🍧 Once you have your answers, please place them in a Spoiler when posting, so others can have fun also.👍
🍧 One entry per person only please.
Jellybeans
🍬 All participants will receive 10 Jellybeans for their collection for posting 1 valid entry only.
🍬 Contest closes 5pm Friday 8th October 2021 at 5pm CEST Time
This discussion has been closed.