➡️ The team asks: How to improve accessibility?🤗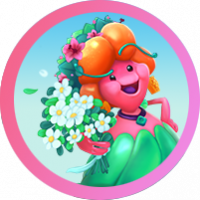 Lola_Pop
Posts: 8,893
Community Manager
➡️ No Account yet? Sign up here ! ⬅️
Hello Jellies,
The Jelly team saw this great poll @Lady_Sarina created a while ago and would like us to dig deeper into our ideas on how to improve Candy Crush Jelly Saga and make it more accessible to every player.
Please let us know which of these statements apply to you; remember you don't need to have any special condition, it's about making the games better every day:
🔴 "I cannot easily recognise all possible candies combinations"
🔴 "I cannot easily read texts"
🔴 "I cannot easily scroll through the map"
🔴 "I cannot easily distinguish between candies colors"
🔴 "I cannot easily switch candies"
🔴 "I cannot easily control what is on screen"
🔴 "I experience motion sickness"
🔴 "I face other challenges like..."
You can choose one, two or as many as you need, and tell us everything about how you work around it, and what you'd change to make it easier for you to play. We promise your feedback will be sent to the Jelly Studio right away 🤗
Share your thoughts and feelings and help many more players like you!
Leave a Comment