➡️ Have you passed
level 5000?
Come grab your badge
HERE!
🍭
Something sweet
is about to happen! Stay tuned
HERE
Bug still not squashed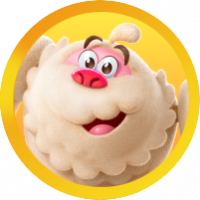 David_Wolfson
Posts: 26
Level 2
With the reappearance of "The Mission" today, I note with some dismay that a bug I reported weeks ago has still not been fixed: checking "Don't show this again" in the "Give up now?" dialogue has no effect.
Come on, King, get it together. This is embarrassing.