➡️ Have you passed
a milestone level?
Come grab your badges
HERE!
➡️ Help us decide about the
Jelly Summer Look!
Vote
HERE!
➡️ Need some tips for a
hard level?
Head over
HERE!
🎆💫 Jelly Action Pics 💫🎆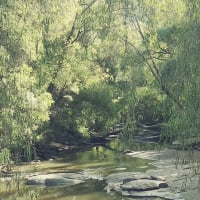 Lady_Sarina
Posts: 4,920
Jelly Moderator
No Account yet? Join now 🌺
🎆💫 Jelly Action Pics 💫🎆
Jelly Saga has some fantastic in game graphics, not limited to our Lightning Shows, Fish Rings & Giant Jellies!🤩
So many in game Action Pics to share!😎
Used a booster?
⬅️ Wrapped Candy Booster in action!
Those little starry lights remind me of a lit Sparkler! So cool! ✳️🎇🎇
➡️ Colouring Candy Bubbles
⬅️ Licorice Link Blasts
➡️Exploding Colouring Candy Blast from a Wrapped Candy & Striped Candy Combo
Love those Jelly Action pics? Share them here 🤩😎
Leave a Comment