➡️ Have you passed
a milestone level?
Come grab your badges
HERE!
➡️ Help us decide about the
Jelly Summer Look!
Vote
HERE!
➡️ Need some tips for a
hard level?
Head over
HERE!
🍬🍊 All things Orange 🍊🍬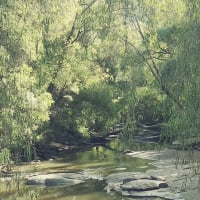 Lady_Sarina
Posts: 4,920
Jelly Moderator
No Account yet? Join now 🌻
🍬🍊 All things Orange 🍊🍬
Hey Jellies,
To celebrate our new super cute & cheeky Monklings, we're having a competition to collect All things Orange in Jelly Saga from In Game 🎉🎈🎊
That's right - Orange Candies, Orange Wrapped Candies, Orange Stripped Candies, Orange Monkling Eggs, Orange Colouring Candies & Orange Monklings.
All things Orange, captured on the one Board, in one level and in the one screenshot! Strategy Time! 🎈🎈🎈
Example Pics
Pic 1 - 1 Board full of Wrapped Candies.
Pic 2 - 1 Board of Fish & Orange Candies.
Pic 3 - 1 Giant Orange Monkling Glass Egg, 1 Fish, Orange Candies & 5 Monklings
Pic 4 - Mini Orange Candies, 3 Orange Monkling Glass Eggs & 1 Giant Monkling
Pic 5 - Orange Candies, Giant Orange Candies & Wrapped Candies.
🙉 All things Orange on a board are counted, from each screenshot, to give you a final total, of All things Orange collected.
Guidelines
🙉 You can play any level you choose but only one entry per level only, no repeat levels please.
🙉 You can use Boosters if you like.
🙉 Limit of 10 entries per person. Take your time & choose your screenshots wisely. You have time, so don't rush LOL 😎
🙉 Valid entries will also contain the End of level screenshot showing the completed level, as normal. Minimum 1 Star pass. (Yes you can post the completed level pic of the Piggy bank also, if you miss Jenny & the Stars).
🙉 Please no reusing old screenshots. Current Game Play only. (The older Monklings in Pic 3 & 4 above are examples only)
Winners
🍬 Receive Gold Bars for their Jelly Saga Game. 1st - 40 GB, 2nd - 30 GB, 3rd - 20 GB, 4th - 10 GB.
🍬 All participants receive the Monkling Badge above.
🍬 Competition closes next Tuesday 1st February 2022 at 5pm CET time.
🍬 Remember to check out our new Monklings in the Playful Monklings in Action Poll - vote now
This discussion has been closed.