➡️ Have you passed
a milestone level?
Come grab your badges
HERE!
➡️ Help us decide about the
Jelly Summer Look!
Vote
HERE!
➡️ Need some tips for a
hard level?
Head over
HERE!
✏️ Jellybean Word Maker ✏️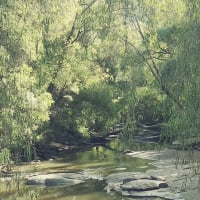 Lady_Sarina
Posts: 4,920
Jelly Moderator
No Account Yet? Join Now 🌻
✏️Jellybean Word Maker ✏️
Hello Jellies,
Welcome to the Jellybean Word Maker Puzzle!😎
Have fun & put your thinking caps on, to make words, from the letters provided in the grid below 😊
Guidelines
Your goal is to have fun & make as many words, from the letters in the grid above, as you can.
Please put the words you find in a Spoiler so others can enjoy the fun also 😄
Rewards
Each participant with a valid entry will receive 10 Jellybeans for their collection.🦋
Contest closes Tuesday 31st May 2022 4pm CET Time.