🚀 Navigating Back Icon 🚀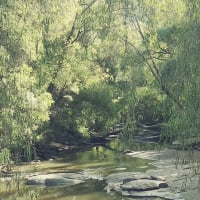 No Account yet? Join now 🌻
🚀 Navigating back Icon 🚀
Hello Jellies,
This poll will see us voting on the possibility of implementing a Navigating Back Icon for Jelly Saga Main Map.
Would you like to see this option?
Constructive feedback comments after voting would also be appreciated, reflecting on some of the suggested areas below ⬇️🤗
The workability of this option, designed to tailor to the needs of Jelly Players:
How this benefits Jellies - In Game, Game Play, Game Modes & Strategy?
How this benefits Jellies - In the Community & Community Activities?
Assisting "End of Map" players?
Accessibility Aspects - Devices, Platforms, Assistive Apps & Mobility, Cognitive etc?
What was your experience, if using this function in a different game, regarding ease of use, enjoyment & did it effect the functionality of other aspects of the game?
🚀 Navigating Back Icon 🚀
29 votes
Comments