➡️ Have you passed
a milestone level?
Come grab your badges
HERE!
➡️ Need some tips for a
hard level?
Head over
HERE!
⭐️ Let's welcome our new Jelly Mod: Princess_Jessica!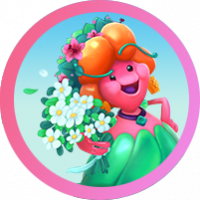 Lola_Pop
Posts: 11,647
Community Manager
Dear Candy Crush Jelly Community,
We've got a new Jelly Mod in the Kingdom!
@Princess_Jessica is joining the team and will be moderating the Jelly Community with @Lady_Sarina and @Nikolaos_Prodromidis from now on. Please join me in welcoming her to the new role here below!
No account yet? REGISTER and start commenting!
Leave a Comment