Serial Blockers - defend yourselves.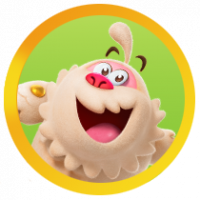 Calling all serial blockers (this is the name you have earned within the community). There have been many discussions over the last few weeks concerning the huge reliance on blocking and I for one would like to know the reason behind this apart from the obvious one of winning. The game is designed for two players to interact, so I struggle to comprehend why you feel the need to block from the very first go often disabling your opponent's ability to even participate in the match.
Not wanting to cause arguments but I am going to be transparent with my thoughts here :- is it because you struggle with the game, lack skill, don't like competition or are a sore loser. Again, I don't wish to engage in any online arguments, but my common sense tells me that it has to be one of these reasons. The moment I encounter a serial blocker I am afraid the first thing that springs to mind is talentless player. I now refuse to participate as a spectator in this one person blocking show to the extent, I now only occasionally play the free tickets. You are ruining the game for so many talented players and have zapped all enjoyment out of it for me. How can you feel you achieved a win when there was no competition you are effectively playing against yourself and expecting your opponent to be a spectator. I have posted posts of this nature before and surprise, surprise never receive a single reply from a serial blocker which to me speaks volumes. Next time you get that all important 5 or 7 points from serial blocking just remember this you didn't actually win you just cheated your opponent out of competing against you.