How to get friends in Candy Crush Jelly Saga?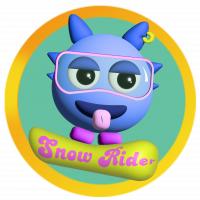 Hello Jellylicious players! 👋
We've received many questions about how to get more friends in your game. If you're unsure about how to add players to your friend list on your device, this thread is definitely for you!
"I logged in via Facebook, and it seems I have no one to ask for lives"
If you're not seeing players in your list, it most probably means that your haven't connected with Jelly players on Facebook.
But no worries! You can add random players and get sweet lives from them. To have this option, please use a King Account instead of a Facebook one.
If you don't have one yet, feel free to create it by logging in with your personal email. Once you have a new account, please log into the game via Facebook, log out and then link your game to the King account - this will allow you to sync both King and Facebook accounts, save your game progress, and see more Jelly players.
"But I used to have Facebook friends in my game, now they're gone"
If you haven't logged into the game with your Facebook account in the last 90 days, the game access to your FB account will automatically expire, which may affect your friends list.
👉 To check the status of your game:
Click on the link to see if Candy Crush Jelly Saga is active, expired or has been removed.
If the game is listed as 'expired,' please click 'Renew Access' to reactivate the app's permissions.
"How can I add my Facebook friends to my King account?"
Once you reach level 60, you should be able to receive "The more the merrier" popup, which will allow you to move your FB friends to the game. To learn more about it, please check our post here.
And remember, always keep your game and device updated!
😉
Comments