💀👿 ..ENDED..LETS SCARE ELSA 🎃👻.ENDED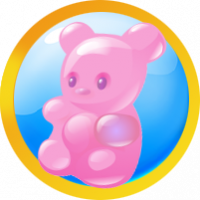 Want to join no account then register here in 2 minutes
Hi Jelly Kings and Queens. Whilst I have been running around with @Elsa giving you loads of Halloween fun 👻👻👻 I have also been trying every way I can to scare her 🧟‍♀️🧟‍♀️ she just looks sideways and says "stop that nonsense Kim we are far to busy for your silly pranks and nothing scares me anyway" Hmmm 🤔 we will see. How about you help me out and post some scary Halloween gifs
3 of you who scare her the most will receive 30 gold bars but 🤫🤫 we need to catch her by surprise.
You have until Friday the 23rd of October. So I am sure she will be scared enough by then 😩
Game terms and conditions can be found here.
Comments
This discussion has been closed.