Celebrate World Autism Month with us! 🎈✨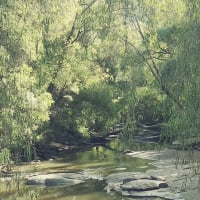 Lady_Sarina
Posts: 2,368
Jelly Moderator
New to The Jelly Community, Sign Up here in just a few seconds
✨🎈 World Autism Month 🎈✨
G'Day Jelly Crew 😀
Every April is World Autism Month 🥰
No manifestation of Autism, is ever exactly the same in each Individual. Although broad in terms of being across a Spectrum, to simplify in general, nerve cells and synapses are organised differently and therefore process information in a unique way. It is often characterised by difficulties with social interactions and repetitions of behaviours and thoughts.
🎈 The beauty of these remarkable perspectives can be seen, in some famous people you may have heard of 🎈
🎉 Sir Anthony Hopkins (Actor), Greta Thunberg (15 yr old Swedish Activist), Courtney Love (Singer), Dan Akroyd (Actor), Bill Gates (Tech Icon and Philanthropist), Dan Harmon (Writer and Producer), Daryl Hannah (Actress), Susan Boyle (Singer), Steven Spielberg (Director and Screenwriter), Anne Haggerty (The Governess - The Chaser), Kim Peek (the Savant who inspired the film Rain Man) 🎉
As this subject is close to my heart, here's a Competition to Celebrate and support, these wonderful people and those who we may know personally, with Beautiful Minds, like those above!!😀
✨🎈Competition How - to's 🎈✨
Nothing too hard! Just post a gif, pic, comment of support or a positive word of encouragement related to this topic, the people above or someone you know. 🥰
😃 As always be kind, be considerate, be humorous and have a little fun in an upbuilding manner! 😃
🎁 5 Winners will be given 25 Gold bars for their Game 🎁
Competition Closes 30th April 2021
See Terms and Conditions here.
🌻 Be Considerate 👋 Be Friendly 😂 Have sense of Humour 😎 Show Patience 🎈 Have Fun 🎪 🌼 Jelly (RC)🍭
This discussion has been closed.