New episode theme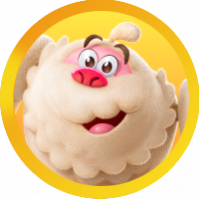 NamTruong2001
Posts: 294
Level 3
Hello, I don't know my idea could be possible for the game or not. But I still want to express my opinion.
Throughout all episodes, I think there're at lease more than 10 episodes are based on some countries. For example:
Mochi Mountain Village (EP 19) is based on Japan theme, and Mochi Island Village (EP 47), too.
Toffee Tops (EP 11) is based on Sahara desert theme. (due to cactus tree)
Sweet Bamboo Festival (EP 16) is based on China forest theme (bamboo); and Jellytastic Fun Park (Ep 33), too.
Gingerbread Hills (EP 30) is based on Arctic theme.
Cookie Crust Cliffs (EP 45) is based on Austria theme ('cause of the croissant cake)
World 30 (from EP 88 to 90) is also based on China theme. (because of the Tanghulu or sugar-coated haw candy (ON STICK) )
I don't know whether my country, Vietnam, may have a chance to be appeared in your most popular video game or not. Because I also see Candy Crush Saga and Candy Crush Soda also refers many countries to be presented on some episodes.
I know this could be impossible due to many reasons, maybe graphics, but I hope the team could consider my idea and make my dream come true. 😓🙏
Thank you for reading.
This discussion has been closed.