🚨🚨 Are you experiencing issues with the game? Check here before posting in Support!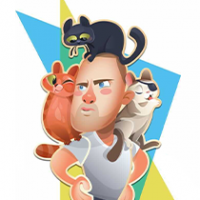 Crazy Cat Lad
Posts: 10,498
Community Manager
Are you experiencing issues with the game? 
Look no further as these are the most common issues and most frequently asked questions in Candy Crush Saga.
The two most common questions here in Community are:

I have lost my progress or all played levels? 
If you suddenly are back to level 1 or the game has been lost, check HERE how to get it restored. Visit also our Help Center for more articles in the same topic HERE.
Something went wrong or I didn't get my purchase? 
Check this Community page HERE to get help on a refund or get a purchase corrected. More help related to purchases and Gold Bars can be found in our Help Center HERE.
Other hot topics right now  
Are you stuck? 

The game not working on mobile


The game not working on PC
Have you lost something?
Other issues 
Check also our
Help Center here
for help on other issues and game questions. Help Center is also available in 22 different languages!
A useful tip is also to know your Game ID! How to find your Game User ID on mobile devices and the Windows app check here and on Facebook like this. 
If after these you still need help, please Ask a question under Support. Remember to add as much details as possible on the problem and a screenshot is always helpful.

This discussion has been closed.