🍫
Chocolate Box
Server Error/ Box missing or disappeared! More details
HERE
⚠️
Need help?
Check our FAQ:s first
HERE
Can Not Login in Candy Crush Saga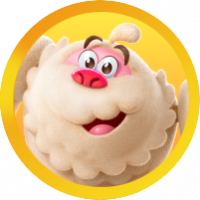 AntonioPaulino
Posts: 2
Newbie
Good afternoon, I play Candy Crush Saga on various devices, phones, tablets, all android and windows notebooks, it happens that for several days I can sync with the game and can not login, gives connection error. I entered with email, now I have facebook but still does not give.
On the tablet i am at level 2395 and on two devices  at 2380 with one of them no longer logging in.
I do not receive lives and can not send, I do not receive bonuses, I am playing alone.
What can I do? If I remove the game on the tablet, I'll be back and unwilling, at least if there is no other solution.
If you can help me, thank you.
Thank you.