📣 📩 Email notifications: customise your experience in the forum!
HERE!
🏆🥇 Win Gold Bars and exclusive Community badges
HERE!
// 🗳️ CCS Boosters: Vote for your favorite and tell us why
HERE!
// 🌟 What level are you on...Today?! 🙌
HERE!
// ➡️ 🔔 Don't be shy and say Hi!
HERE!
// 🌟 🌟 What Candy Zodiac sign are you?
HERE!
COLOUR BOMB! YESSSSS!🥳🥳🥳🤣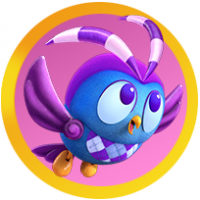 Trish24
Posts: 3,169
Legend
The Fantastic Five teams I'm always in, I end up getting the most points..whilst others don't really contribute 😢 anyone else had that problem?💭 happy to get the 1hr colour bomb. Totally helpful.