🎃  👻 🕸️ Halloween 2020 - Sweeter and spookier than ever in Candy Crush Saga!
HERE!
🍰️ 🎉️ 🎈 Level 8000 in Candy Crush Saga! Let's make the biggest cake together!
HERE!
🍬 🍬 The Candy Necklace in Candy Crush Saga!
HERE!
/ / 🎯 Level complete messages improvements! More info
HERE!
🏆🥇 Win Gold Bars and exclusive Community badges
HERE!
 😈🐈💃🐻 Which player type are you?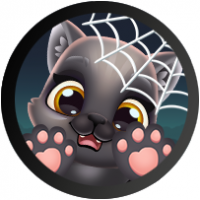 Crazy Cat Lad
Posts: 7,898
Community Manager
👨‍👨‍👦 New to the Community? Register here in just 2 seconds!
Some people say that all players can be divided in four different groups of players and we wanna know what type of Candy Crush Player you are!
Vote and comment on the type that describes you the best.
The Crushing player
A Crushing Player is usually on the current last level in the game. They are at least ahead their friends that are far behind on the Saga map. If a friend passes by in the game, they will need to play until they are number one again.
The Sassy player
A Sassy Player wants to be the master of the game. Being in full control of all game modes, events and mechanics. There is not a single thing that they don't know or can't handle in Candy Crush Saga.
The Divine Player
Getting three stars on every level and completing every event as number one with an amazing score is the most important thing for the Divine Player. The Divine Player usually posts their level and scores in the Community as well.
The Sweet Player
Winning or getting great score is not the most important thing for the Sweet Player. It's just a bonus. The Sweet Player likes to play together with their friends and compare scores and progress. The success of their friends makes them as happy as their own.
 😈🐈💃🐻 Which player type are you?
132 votes
Halloween 2020 🎃👻 sweeter and spookier than ever in Candy Crush Saga!Check it out 👉👉👉 
HERE