❄️🎄 Holidays are coming... Win 20 Gold Bars! (finished)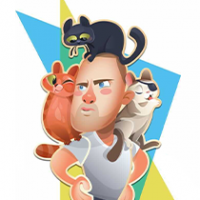 Crazy Cat Lad
Posts: 8,743
Community Manager
❄️

New to the Community? Register here in just 2 seconds!

The Holidays are coming and Olivia is in full preparation to make this year's Holidays sweet and tasty. Hot cocoa needs to be made, cakes to be baked, stockings to be filled… but there's only one problem. Her kitchen is a complete mess! To get all recipes, pastries and all other things in order she will need your help!

She got a good start with getting things organized in a specific system here below:

But one thing is missing! Right in the middle and Olivia can't find it nor figure out what she should look for. Can you guess what is missing in her kitchen?

If you can figure out which of these items below that is missing, post your answer and get the chance to win 20 Gold Bars to your game.

Olivia needs to get all things in order before 18 December, so don't hesitate with your answer! On that Friday we will pick five players that figured out the correct item who will win 20 Gold Bars to their game!

You have until Friday 18 December 06:00 EST to participate and you'll find terms and conditions here.