🏆️
Candy Cup!
Find out everything you need to know
HERE!
🥳
Want to be a part of Candy Crush Saga's 10th anniversary?
Preview of what's coming soon
More Info HERE!
Beta levels of Candy Crush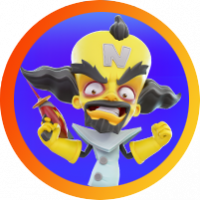 __MULLIGANACEOUS__
Posts: 141
Level 3
Right now I am currently compiling various past version of levels and hoping to find a way to recreate the experience of playing the earliest versions of Candy Crush. As a regular contributor to Candy Crush Saga Wiki, the past versions always interested me as it was a repository of old information which highlighted the various level design trends during the game's development.
I noticed that there are videos of Candy Crush footage made before April 12 2012. There are past versions of levels that are only seen once and only before April 12. The most notable one is Level 15, which once featured a square board and an unbelievable 90 moves. The last episode was just Episode 4. How did some players like Skillgaming manage to play Candy Crush in March 23 2012?
Other notable unattested levels are:
Original Level 1, but with 5 colors
Original Level 19, with 50 moves and being entirely filled with jelly
Do these levels ever existed? Do other beta-only levels exist?