Comments - The levels in this week (9081 - 9125)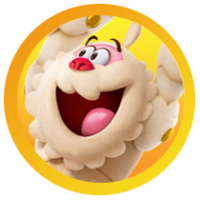 Tzvi_Marcu
Posts: 1,339
Level 4
@Pounawea@Pounawea, @Crazy Cat Lad,
@Spieler_8675309, @Timhung, @Tzvi_Marcu, @Peter_Tornaros, @Origins7_Dale, @Scooterpie, @Glenn1972, @Ditte, @macdog, @Stordita @TheLastAvenger, @bkychau, @Tasty_Cake, @kck1001, @wee_po, @laxmibhandary @swallowinx, @John_58011, @Boybinary, @macdog, @Mariesel, @Freddy_Falkner, @Tim_Peachey, @Pcakes, @Brenda_Weber, @José_Savelkoul, @AndyStephens, @NancyDrew, @steinein, @tollerdog01, @sauren, @NancyRobinson, @pinula, @Albert_Heinrich, @Boybinary, @Purvi_Macwan, @pytnrd, @mbelfort, @babbu, @AWB, @pinula, @Stordita, @lordofadra, @Sukanta_Biswas, @sisdaly, @Marina_Zakon, @Dertem, @BeatriceRamirez, @Johnny_Crush, @John_58011, @di577, @Marie_Michel, @js_sj, @rafa140493, @nader, @Albert_Heinrich
I read the last post of last week and there they asked who would open this post. I decided to do it this week. I do not know but the steps this week just hope will not be impossible to be passed.
Maybe @Johnny_Crush can update us a few hours before the new levels will be released how are those levels.
This discussion has been closed.