🐢
Candy Creative Season!
More info about the Candylicious events
HERE!
🔮
Magic Shuffler -
New Booster in Candy Crush Saga!
HERE!
🏃
Candy Spring Race!
Collect badges and win Gold Bars
HERE!
💝🍫 New Chocolate Box on the way - Be the first one to try it out!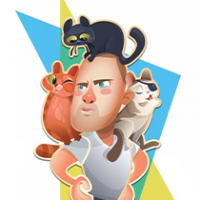 Crazy Cat Lad
Posts: 13,525
Community Manager
👨‍👩‍👦‍👦 New to the Community? Register here in just 2 seconds.
The new updated Chocolate Box is getting ready at this moment and will soon be rolled out with a new design, some new chocolates and new quests!
Do you want to be first with the new design and all new features that the Chocolate Box will eventually have?
We have an exclusive chance for the Community members to get all the new Chocolate Box updates.
To sign up, simply post your Game ID on the page here and you'll have the chance to get all new features in the new Chocolate Box next week (How to find your Game ID? Please check the page HERE).
To be able to participate you will need to play on mobile or via the W10 app and have the latest update of the game installed on your device.
Please note that we have room only for 12 players and we need the Game ID:s already by Thursday 13 May 2021 (07:00 EST/ 13:00 CET). We will randomly pick 12 Game ID:s on Thursday among all players who posted their Game ID.
So don't hesitate to post your Game ID if you're craving for the chocolaty quests!