🍫
Chocolate Box
Server Error/ Box missing or disappeared! More details
HERE
⚠️
Need help?
Check our FAQ:s first
HERE
Issues on Level 3640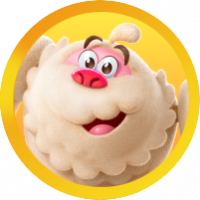 NanaMarieW
Posts: 4
Newbie
Yesterday when I began level 3640 a "bubble" notice pops up saying I have 6000 sugar stars. The problem though is that it blocks my boosters. I wanted to use a couple of hammers to finish the level but I cannot get to them. It does not go away. I have not had this happen before. Anyone have an idea to make it disappear? Very annoying not being able to access your boosters. Tried a few minutes ago and the same issue is there.