🐢
Candy Creative Season!
More info about the Candylicious events
HERE!
🔮
Magic Shuffler -
New Booster in Candy Crush Saga!
HERE!
🏃
Candy Spring Race!
Collect badges and win Gold Bars
HERE!
Tired of highway robbery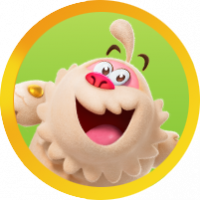 lorieb4
Posts: 29
Level 2
King. I am really tired of paying for extra moves…the moves we should have had from the beginning. It really feels like highway robbery. Please stop it. You get enough money without holding almost every game as a hostage that we have to ransom by buying the extra moves that you are selfishly holding. When will this tactic come to an end? Who else is sick and tired of this?