🐢
Candy Creative Season!
More info about the Candylicious events
HERE!
🔮
Magic Shuffler -
New Booster in Candy Crush Saga!
HERE!
🏃
Candy Spring Race!
Collect badges and win Gold Bars
HERE!
Level 10417 another neanderthal level from King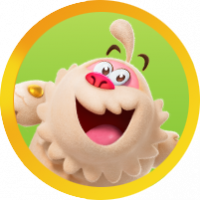 Graham_the_Nomad
Posts: 101
Level 3
Another neanderthal level from CC with not enough moves....
Boring boring boring boring boring boring boring boring boring boring boring boring boring boring boring boring boring boring boring boring boring boring boring boring boring boring boring boring boring boring boring boring boring boring boring boring boring boring boring boring boring boring🤬🤬🤬🤬🤬🤬🤬🤬🤬🤬🤬🤬🤬🤬🤬🤬🤬🤬🤬🤬🤬🤬🤬🤬🤬🤬🤬🤬🤬