⚠️
Need help?
Check our FAQ:s first
HERE
📩
Email notifications
Customise your experience in the forum!
HERE
What gives?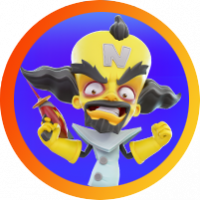 Okay, I'm a little bewildered by the mixed messages I'm getting regarding this latest contest; at the top of my map, I've got the event jobbie--
... which incessantly provokes me with the knowledge that my team(?) isn't winning--
..... going so far as to suggest that the reason my team (which I can't seem to find any indication of anywhere) IS losing is because I'm not pulling my weight(?!) --
..... however, none of my new levels are providing the altered 🍊 candies-- instead, it's still fixed on the green moshi candies --
..... of which I am in no short supply --
And here's the rub; I fully agree with the game's little jab; were I capable of adding my spoils to the score, my "team" such as it is, very likely WOULD be winning.
So what do I need to do in order to participate? Or if (for whatever reason) I can't, can we please spare me the barbs?
Answers