⚠️
Need help?
Check our FAQ:s first
HERE
📩
Email notifications
Customise your experience in the forum!
HERE
💌 Lives inbox - How does it work? New Update!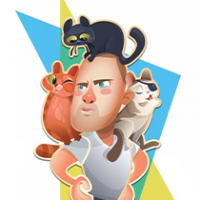 What are the numbers and stats in your Lives inbox referring to?
Does the lives sent from friends have a new limit? What does this all mean?
Candy Crush Saga now has a new capacity limit of Lives in the game.
You can easily check how many requests, lives and how many lives you can claim by going to your inbox and the Lives tab in the game:
-The number to the left, the broken heart, shows how many Life requests from friends you have waiting.
-The Envelope in the middle shows how many Lives you have in your inbox and up to how many Lives you can have stored.
-To the right you can check how many Lives per day you can claim from your inbox. This limit will automatically reset at midnight.
We understand that this may be a big and sudden change in the game that might affect the way you play Candy Crush Saga.
This update on Lives was done to encourage you to use the lives feature the way it's meant to be used, which is exchanging lives with others on a daily basis rather than accumulating them.
If you have any thoughts or questions, please let us know by commenting on the thread here.
We are monitoring and reading all your comments to continue making adjustments and improvements.
Your feedback is highly appreciated as we strive to make Candy Crush Saga the best game it can be for our players. This is important for the overall health of our players and of the game.
👨‍👩‍👦‍👦 New to the Community? Register HERE in just 2 seconds.
Comments