⚠️
Need help?
Check our FAQ:s first
HERE
What are timed boosters and how to use them?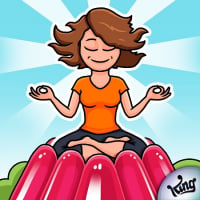 Jelly_Jenny
Posts: 1,889
Community Manager
Timed boosters - what are they?

Timed boosters are special 'countdown' power-ups that can be won in-game and will deliver into any level before you start. They can provide a helping hand on the trickier levels later in the game.
You can win or buy timed boosters and we're offering more and more ways to collect them to help you through your saga journey. Also, you can 'stack' timed boosters, so if you win time with the same booster in different ways, the timer will 'stack' and keep on growing.
Winning a timed booster means that you can use it multiple times in levels until the timer expires. It's a great way to get even more use out of your booster win! Another benefit is, one timed booster isn't lost if you fail the level attempt. Keep trying and it could be delivered dozens of times before it expires!
Keep in mind that the timer is 'real-time', and will continue to count down while you're away, asleep or taking a break.
Which boosters can be timed boosters?
These are the boosters that could add to your level when you start to play.
You'll know when a timed booster is in play before you start a level, as it will show in your 'level goals' pop-up before you tap 'Play'.
They'll provide a helpful fish, a color bomb, a coconut wheel or a randomly placed Striped & Wrapped candy.  
Tip: Be sure to check the countdown timer before playing the level, to see how long you have before the timed booster expires. Don't worry though, we'll always offer ways to win more!
Pro-Tip!
Events and challenges which offer timed booster wins will always deliver at the end of the event, or your achievement. Keeping in mind that timed boosters are in 'real-time', make sure you have levels, lives and opportunity to use them!