I can't send nor receive lives via Facebook 👉 Update your game! More info
HERE!
⭐️ ⭐️ Candy Crush All Stars Tournament! Who'll be the UK's top Crusher?!
HERE!
🍬 New event in Candy Crush Saga: Olivia's Flavour of the Day!
HERE!
🏆🥇 Win Gold Bars and exclusive Community badges
HERE!
Where have the bonuses gone?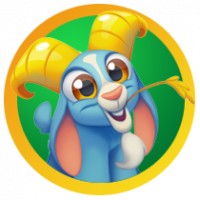 BobbyLou
Posts: 16
Level 2
There have been heaps of changes to Candy Crush Saga lately that make it way less fun.
You could collect the candies with 'C' on them & win extras at 24, 60, etc, through to 180 - gone.
When you win moves after failing a level, it's 3 or 5 instead of 5 & 15.
When you log in daily, on the days you are meant to get 2 prizes, you only get one.
It's impossible to join a team unless you know people, which I don't. You can't even just join a team of random players anymore.
Challenges where you collect jellies or colour bombs don't activate immediately after you enter them. Eg, you collect 50 jellies & "start collecting" - but the next 10+ levels you play don't count towards your total.
There are several other examples too, but the basics of this post are, you are taking away all the little things that made the game fun. That made it a personal challenge & a personal reward. I play by myself for my entertainment, & you are taking away all the incentives that make it worth struggling through difficult levels. I used to be able to play an episode or 2 a week (if not more), now I'm lucky if I can finish a single episode (sometimes level) in a 2-3 week period.
I'm close to just deleting the game, because it's not fun, it's frustrating, & that's a particularly mean thing to make it while so many parts of the world are in quarantine/lockdown. We need all the fun distractions we can get.