I can't send nor receive lives via Facebook 👉 Update your game! More info
HERE!
💎️ New! Golden Path & Diamond Path! All the info
HERE!
/ / ⭐️ ⭐️ Candy Crush All Stars Tournament! Who'll be the UK's top Crusher?!
HERE!
🍬 New event in Candy Crush Saga: Olivia's Flavour of the Day!
HERE!
🏆🥇 Win Gold Bars and exclusive Community badges
HERE!
Levels Programmed to Fail?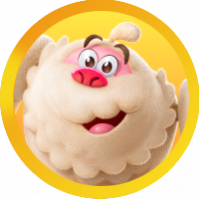 7om
Posts: 6
Level 2
I'm calling "foul" in Level 2752. With 9 moves keft, I needed 13 Licorice whips. Not a single whip fell for five moves. I missed passing the level by 1. Why was this level programmed not to allow any Licorice to fall for so long? It was as if the game were actively preventing the player from passing this level.