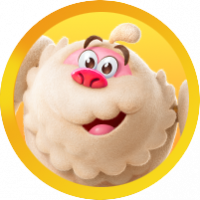 Mary_Allen-2

Level 2
I dont think I can write to Everyone that asks the exact same question. So I will put the answers here for yall. okay? Im on level 2865 now. I have 9 Badges. And I may have 3 goldbars. I have been on some very hard levels and its hard to Win contests to get goldbars. I have been stuck on so many levels, Like All day long. Or Even two days on one level. Everyone passes me on contests now. They make me look stupid because I cant clear some of these levels now.😰. ITS NICE TO MEET EVERY ONE OF YALL. THANKS FOR TEXTING TO ME. 😉😁
About
Username

Mary_Allen-2

Joined

Visits

44

Last Active

Roles

Member

Points

36

Posts

41

Badges

12
Activity
Good progress dear.

Keep doing the good work and stay safe.

There's no doubt you're eager to help and others know it!

I can barely get any Boosters when I start playing every Day. Either a candy bomb or coconut wheel, And the c.bomb dont do AnyGood. They put it in Stupid places and Force ya to use it Right Away. And the coconut wheel...You cant see it until you get to a level where they finally let ya use it. But you really dont even know if you Had one already saved or if you really got your new one. I like the lolliepop hammer thing. I hardly Ever get them anymore. I use to get them alot. I dont even get Any videos to watch to earn a Booster ANYMORE. I get 1 free spin every FEW DAYS. (To try to help me beat a level). And then it usually stops on 2 free moves. Maybe even 1 move. And if Im Really lucky I get 5 free moves. Its been so aggravating lately 😢. Im out of LIVES right now. I been running out Alot... Since Most levels Are Hard Ones Now. I Never ever use to run out of Lives. Candy Crush is starting to be like TOY BLAST. You just cant get anywhere Any more 😢.

I dont think I can write to Everyone that asks the exact same question. So I will put the answers here for yall. okay? Im on level 2865 now. I have 9 Badges. And I may have 3 goldbars. I have been on some very hard levels and its hard to Win contests to get goldbars. I have been stuck on so many levels, Like All day long. Or Even two days on one level. Everyone passes me on contests now. They make me look stupid because I cant clear some of these levels now.😰. ITS NICE TO MEET EVERY ONE OF YALL. THANKS FOR TEXTING TO ME. 😉😁

That's OK @Mary_Allen-2 Hope you like playing Saga! I play Soda and Saga, like them both 😊

Well thank you ☺. I appreciate the badge. And those that Liked my comment too. Thank yall very much ☺❤.

Thanks for sticking with us for 2 years.

Mary_Allen-2

I have been playing Candy Crush saga for about 4 or 5 yrs. now. 😁

Jana_Elliott

Yes, me too but for some reason, it only counts if you join the community. I suppose that's the only way of tracking your history (and perhaps the point of receiving a badge???) Good luck going forward. Are you in the "Teams" group? I wish the people on mine would get with the program. It's called "Teams" for a reason not "one avatar for himself." Hang in there toots and if I can be of any help, please sent me a message and I will do my best. Don't know your level but mine is 2146. You may be able to help me also.