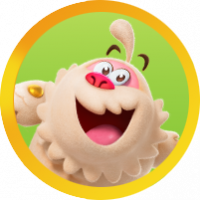 Ella_T

Level 2
About
Username

Ella_T

Joined

Visits

84

Last Active

Roles

Member

Points

55

Badges

12

Posts

22
Comments
I've done all that the support has mentioned. Have posted this a few times and nothing has been resolved. OP, try their trouble shooting, but don't hold your breath for a resolution.

This has been happening to me for maybe 3 months now. Sometimes nothing gets added when I pass a level and sometimes it adds 3 or 4 gold bars just for it to disappear before my eyes.

Did you find out what this means? No one should be forced to comb through 500 posts to figure out what these icons mean.

Unfortunately, no. I've finished all of the levels. There's nothing for me to earn anymore.

It never fills up. The count consistently stays at zero with every level I pass.

I have them too, but it looks like I'll be winning and collecting orange basketballs from old levels and star tournament levels (ugh...I wish they'd end this) until they actual Space Jam tournament starts.

I hope this ends soon. Most of the levels are designed to not win, even with boosters and extra steps. There is literally no incentive to keep playing. I'm not wasting boosters or buying extra steps in the hopes of getting a color bomb and coconut wheel after 3 days of tournament play.

I'd rather have the individual booster challenges. The Star Tournament has no incentive to get to the top if you're far behind. I logged in to get candy box booster, calendar booster, daily spin, and whatever daily match offer is available and left. This is just as useless as the broken Winter Festival challenge.

Due to the abhorrent changes to this game, I no longer spend much time or spend money on this game. Y'all screwed the pooch on this latest update. Thanks for the cure to my candy crush addiction. 

Yep. This will definitely cut down on me playing. 

It does! I stopped playing as frequently because I'm over submitting trouble tickets.