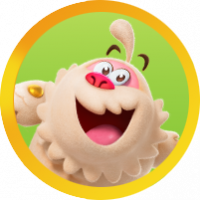 LilaHummer

Level 2
About
Username

LilaHummer

Joined

Visits

102

Last Active

Roles

Member

Points

24

Badges

9

Posts

19
Comments
Finally passed 11695 after 4.5 days. Now stuck on 11731. This success for a while then coming to a screeching halt for days on a level is just ridiculous. Challenging is one thing, futile is another.

Now on day 4 of getting nowhere on level 11695. So discouraging.

I have been on 11695 now for three days, at least 200 tries. They say . . . Swipe. Match. Relax. Should say . . . Swipe. Match. Frustrate.

I agree! This level is a mess! Cannot get anywhere. I thought coconut wheels and UFOs would help, but nothing I have used has made a dent. I, too, would like the boards I see when looking for help.

Been there, doing that. Levels are very difficult and no amount of boosters or extra lives make any difference. I saved two UFO's and got close enough for them to help only to use them and they did not land anywhere near where I needed them. Just relax, you can't do anything but wait for a good board. Easy to say when I…

Completed level 11240. Thank you for all the help. Really made a huge difference! Can't thank you enough!

Totally agree. A few weeks ago I used every booster possible and passed a lot of levels and thought I was passed these ridiculously hard levels and here I am again having to work for 4 to 5 days to pass a level. Frustrating!!!

Cannot pass level 11140. Have tried for three days now, over 200 tries. Got a double color bomb but it did not take off everything. Got close once but I am no longer getting the watch ad for extra moves option.. o have a UFO but never get close enough for it to help. This level is awful!

Just wait till you get to 10714. You'll think 10567 is a walk in the park. Levels are getting harder and harder and ridiculous. I don't play much anymore because it is frustrating, insulting and just not fun anymore.

You are absolutely correct. Some levels are impossible in that not every board can be beaten and you often have to try literally more than a hundred times before you get a board you can beat and pass that level. It is beyond frustrating and quite insulting for this to happen. You hit the nail on the head when you said . .…

And another thing . . . It used to be that if you used a booster when starting a level, you would get several more of that booster during your game. Now I get that booster at the start of the level and that all. This makes buying any booster totally useless. I get more special candies switching things on my own than using…

Am on 10630. Brutal level again! Can't get close enough for boosters to help so won't buy any. Can't get to end of any current 15 before other players so don't receive many gold bars. Don't play as much as before because it just isn't fun anymore. If my husband or a friend treated my this poorly, I'd'a kicked them to the…

I agree. It's just one bad news level after another. Seems I spend more time waiting for ads to finish than playing. Looking at reviews reveals so many complaints. Candies not always doing what they are supposed to so no point in applying any strategy. I am playing less and less all the time. I have never and will never…

You are absolutely right. Buying and using boosters gets me nowhere fast. Playing WAY less then I used to. Not worth my time or money and I can do without the frustration.

I have never purchased anything. I am stuck on 10576. Reading all the posts about all the boosters used and being of no help, it seems useless and a waste to purchase any. Cannot be any justification to toss money away if it doesn't help at all IMHO

10573 is impossible without boosters. Trying the same level for days is putting me so far behind and taking all the fun out playing. So frustrating to play over and over for days, finally win the level only to be faced with knowing the same situation will happen over and over. WAY to frustrating!

I agree, this level is insanely frustrating as are many of the levels recently. Cannot get anywhere near close to passing. No help watching videos or even using boosters, seems like I spend way more time watching ads than I do playing. Ridiculous and needlessly frustrating. Not fun anymore!