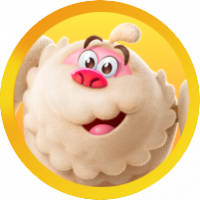 MonikG

Level 2
About
Username

MonikG

Joined

Visits

102

Last Active

Roles

Member

Points

28

Posts

13

Badges

10
Comments
I voted "the Crush is real" because the other ones were too difficult to obtain booster!

No Dexter for me neither! ☹

Impossible to win the rewards of Tiffi and the beanstalk without booster! It is a pity! It use to be easier!

It would be great also to use simple words, in order, for people which english is their native language, to fully understand. It is my case, and I have sometimes difficulties to understand some comments, especially when there is lot of familiar wor…

@Pounawea : it's a pity that players at almost higher level cannot play this Challenge !

Hello, Why Robot booster does not work anymore for old level? I use to play old level in order to try to reach 3 stars. Impossible to reach them with this booster. I am already to the highest level of Candy Crush. Playing old level is my only pleas…

Because i would like to pass previous levels with 3 stars! It is my fun before waiting new level!

Yes I saw the announcement! I understood that you cannot build it with previous level, but I thought that once built with current level you could use it for previous level!