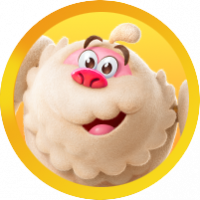 Sue_Arnason
Sue_Arnason
About
Username

Sue_Arnason

Joined

Visits

0

Last Active

Roles

Member

Posts

3

Badges

0
Comments
Hi Sue, there was a glitch on this.   Update: Spoke to a King Admin and was told that something happened with Facebook yesterday and it wiped out the lives for some players.  King does not reimburse or replace lost lives so I regretfully have to te…

Hi Sue, which challenge was this?  Were you in first place when the challenge ended?  Please give me more information so that I can offer you further direction. the space race....... I knew I was going to be in 1st place but didn't collect it unt…

Mr. Snappy's Garden just reappeared, but it needs 32 levels to complete the task in 65 hours.  Impossible as I have completed Level 3635 on mobile.  There are no new levels until 2 days from now.  The most levels that you release weekly are 15-30 le…

Hello Sue. I believe this is a known issue, and I will let the Moderator know about it for you. Thanks for writing and I hope you have a nice day. Thank you

Not loading for me either

Still won't open. Really starting to hate this game, no wonder  so many people quit.