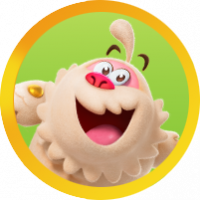 eyevan

Level 2
About
Username

eyevan

Joined

Visits

57

Last Active

Roles

Member, consented

Points

27

Badges

10

Posts

18
Comments
I play usually in the afternoon, when I have nothing to do. Pretty fun considering that I tend to do 15-30 levels a day :)

My bad, it took me 2 years to reply 😭

Here's mine 😊 https://ccs2.play.king.com/6Rar/Invite?id=12&params=%7B%22actionCode%22%3A%22393782229%22%2C%22coreUserId%22%3A%228817904235%22%7D

I wish I had this crown feature, too bad I don't, I even updated the game thinking that I might get it but now, ugh it's so sad :(

ugh tbh I liked the 15000 one, my team got there more than 10 times already, just an opinion tho

lol they release a faulty level every week. last week was 6854 now 6918

tho i really loved dreamworld, i always struggled to make the moon scale balanced

i got the telephone tier event, thought i hoped for a space race one

i really miss the old bot, i wish they bring it back

I was tempted to use my UFO and hammers, luckily I went here first to check if others were experiencing the same problem as me

ugh I only needed to finish this level to get the party booster but it's impossible to finish grr, king please fix this level!

definitely not helpful for those who are in the higher levels like me

I kinda wish the sugar drop feature was active during this unlimited-lives week huhu

I passed 6384 by making two wrapped-colourbomb combos, hopefully you'll pass that level!

I'm not really enjoying some of the recent changes that you've made like the 5 sugar drops thingy per level and the fact that I can't play previous levels to charge the robot. I indeed miss the reset feature as well and I really dislike the new update regarding the name of the episodes whereas they are only 10.