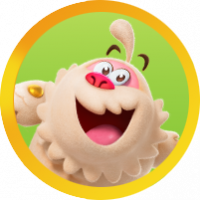 paulapm

Level 2
About
Username

paulapm

Joined

Visits

22

Last Active

Roles

Member

Points

18

Badges

8

Posts

8
Comments
No, mine was gone a few weeks ago

and to the people posting videos on beating 10558….try it with only 21 moves. That's all i get. if I had 30 moves like you did I would have a better chance.

Another impossible level 10558…..what's going on King? Seriously not very fun

Level 10554 is a joke as well…..18 moves really? I'm going to deleted CC since these levels are unbelievably hard. Come on King, I don't mind hard levels but I know you want us to buy boosters I order to win levels even though you say no but come on, you know it true! I'm so close to deleting thus app

Another impossible level! 18 moves? Really? I've playing CC for years and it's really changed. I don't mind hard levels but taking moves away on a game just to get you to buy boosters isn't right

This level is a joke!! No way can you pass it with only 20 moves. I have been playing for two weeks and lost my edge on weekly challenges, chocolate box and more. I refuse to use what's left of my gold bars just so can charge me to buy more. Fix it or I'm deleting Candy Crush.